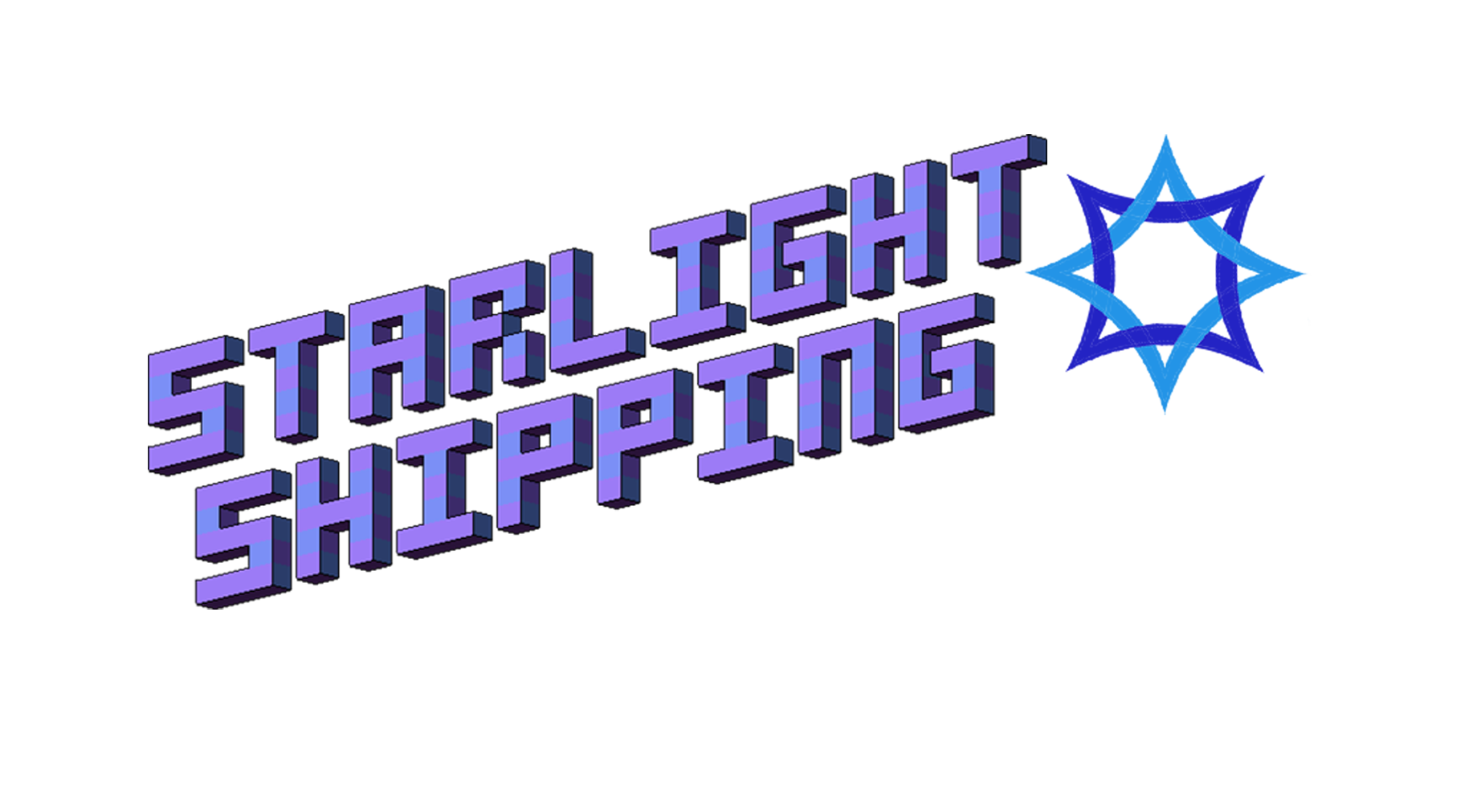 Starlight Shipping
A downloadable game for Windows, macOS, and Linux
[PROCESSING...]

[INCOMING MESSAGE FOR EMPLOYEE #390-8D32F59710Z]
GREETINGS!
Congratulations on finally completing your long and required job training! As of today, you are officially an indentured employee of the Starlight Shipping company, the only company that can promise you that you are at least being paid! While your first day on the job may seem daunting to you, we're legally obligated to go through your job step-by-step and help you do your job as much as possible!
As of today, you are tasked with delivering a variety of packages to our customers across the solar systems. What these may contain is none of our business, but our business does involve getting them delivered in a slightly safe and very quick manner. Speed is your goal; the faster you deliver your packages to the customer, the higher your score will be. Don't drive crazy but do drive quick! But make sure to be careful as well. Hit a planet with your ship more than three times, and you're out.
Use WASD or the Arrow Keys to control your ship. To help navigate in the deep coldness of space, you are not only given a boost to assist you (which can be utilized with the Spacebar or Left Mouse click) but your ship is also designed to tether to nearby planets! Use the Shift button or the Right Click to tether your ship a planet and, once you've steadied yourself, release the package with Q or X Mouse Click. And of course, dear employee, if you ever feel the need to take a short, legally-required break, just press down on Esc or P to pause!
Remember, Employee: your time is also company time. Deliver your packages in a quick manner and we might—might—just consider you for a promotion!

Have fun!

Download